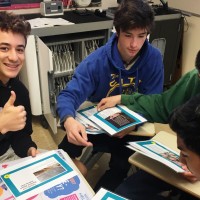 Support Media Literacy and First Amendment Education
Learn how to join the partners and sponsors who help bring NewseumED's resources to learners around the world.
Supporting Innovative Education for Millions of Students
NewseumED believes that democracy thrives when its participants can effectively analyze the media they consume, produce and share every day.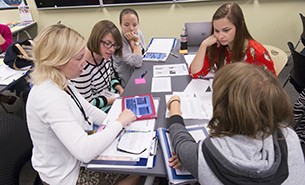 In order to deeply engage students in learning these key classroom and civic skills, educators require primary sources and opportunities for students to interact with and make sense of their curriculum. Primary sources provide a first-person viewpoint, allowing students to learn by connecting with another human story instead of an intangible concept. Additionally, they allow students to interpret ideas for themselves, developing analysis and critical thinking skills. However, these kinds of curated resources are scarce, can be difficult to access for schools in remote locations and also can be costly to educators.
Unique – and Free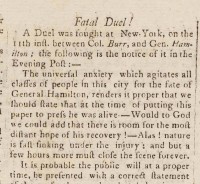 Thanks to our partners and sponsors, NewseumED can provide free access to thematic digital collections of lesson plans, interactives, and primary and secondary sources to more than 11 million teachers and students. This free online resource room connects students to an ever-growing array of historical front pages, photographs, video interviews, engravings and newsreels and the information to put them in context, and provides teachers with flexible lesson plans and materials that are standards-aligned, including Common Core. Students and teachers gain access to artifacts in our museum's collection, which contains over 35,000 print news pieces dating back to 1493.
For information on sponsoring content on NewseumED.org or media literacy training for your community, please contact Emily Nicholson in Development at [email protected].